Does your back hurt again? 
The latest evidence-based clinical guidelines lead to lower surgery and epidural injection rates…
Clinical guidelines show early physical therapy intervention reduces surgery rates, lowers costs, and speeds recovery.
We at Optimum Wellness Centers are experienced in treating low back pain. We use Evidence Based Practice and Clinical Practice Guidelines put out by the Orthopaedic Section of the APTA to best treat every patient that walks into the clinic with low back pain.
What is the purpose of the Clinical Practice Guidelines?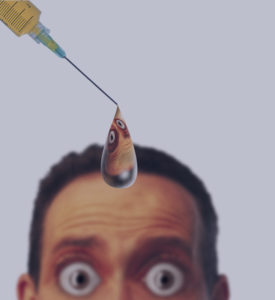 Evidence suggests that up to 84% of the general population will report at least one episode of low back pain (LBP) at some point in their lifetime.1
Research has reported that direct and indirect healthcare costs associated with the treatment of LBP account for between 85 and 238 billion dollars each year.1
Because of the prevalence of low back pain, Clinical Practice Guidelines have been established to standardize care with the best available evidence.1
Clinical Practice Guidelines (CPGs) describe evidence-based physical therapy practice, including diagnosis, prognosis, intervention, and assessment of outcome, for musculoskeletal disorders commonly managed by orthopedic physical therapists.

Evidence-based practice is the gold standard clinical practice method for physical therapists and other health care professionals.2
What are the main treatment approaches to low back pain?
Movement biased
Stabilization
Manual/mobilization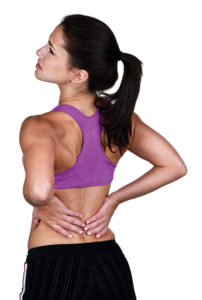 In a retrospective study of four articles, research suggested that low back patients who were treated according to Clinical Guidelines had decreased healthcare utilization, and overall healthcare savings.1,3What are the benefits of Physical Therapy intervention of low back pain (LBP)?
When CPGs are used by physical therapists to treat LBP, the average number of PT visits needed is 6, as compared to 15 in groups were CPG were not used.3
In a study conducted in 2008, the mean physical therapy charges for those receiving adherent care amounted to $562, compared to $729 for those that received non-adherent care.4
When CPGs were used, the average cost for use of prescription medication decreased from $1233.91 to $886.27.3
Overall, when using CPGs, the savings amount to between $300- $1300.00 per case.1

Early physical therapy intervention before physician consultation may reduce LBP health care cost.2
Early physical therapy intervention based on evidence-based practice (EBP) shows that there is strong evidence to support the cost-effectiveness of nonsurgical treatments for LBP endorsed by EBP guidelines.2,6

Another study found that physical therapy as an initial intervention showed that the total medical cost was $3,992- 19% lower than the total average cost when injections were used first ($4,905), and 75% lower than the total average cost for the surgery-first group ($16,195).7

Over 12 months, the physical therapy first group cost an average of $11,151, as compared to $13,606 for the injection group, and $36,772 for the surgery group; an average of 18% and 54% savings respectively.7

In patients who receive physical therapy within 30 days after the initial physician visit for low back pain, there was a decreased likelihood of receiving subsequent surgery or epidural steroid injections the following year compared with those who received PT after 90 days.8
The use of frequent office visits was significantly lower among patients who received PT within 30 days relative to those who received PT late for low back pain.8
How can Physical therapy help?
A physical therapist can evaluate your low back pain and help figure out the cause. Physical therapy is a non-invasive, non-surgical treatment to help manage and improve your low back pain. A physical therapist can help design a program for you to help you while you recover.
Help manage/reduce pain
Improve ability to function in the home and at work
Help reduce the use of opioids to treat low back pain
Help reduce healthcare costs
References:
Hanney WJ, Masaracchio M, Liu X, Kolber MJ. The influence of physical therapy guideline adherence on healthcare utilization and costs among patients with low back pain: A systematic review of the literature. PLoS One. 2016;11(6). doi: http://dx.doi.org.ezproxy.fgcu.edu/10.1371/journal.pone.0156799.
Ladeira CE, Cheng MS, da Silva RA. Clinical Specialization and Adherence to Evidence-Based Practice Guidelines for Low Back Pain Management: A Survey of US Physical Therapists. J Orthop Sports Phys Ther. 2017;47(5):347-358. doi:10.2519/jospt.2017.6561
Childs JD, Fritz JM, Wu SS, Flynn TW, Wainner RS, Robertson EK, et al. Implications of early and guideline adherent physical therapy for low back pain on utilization and costs. BMC health services research. 2015;15(1):150. Epub 2015/04/17. Pmid:25880898.
Fritz JM, Cleland JA, Speckman M, Brennan GP, Hunter SJ. Physical therapy for acute low back pain: associations with subsequent healthcare costs. Spine (Phila Pa 1976). 2008;33(16):1800–5. Epub 2008/07/17. Pmid:18628714.
Pugh A, Roper K, Magel J, et al. Dedicated emergency department physical therapy is associated with reduced imaging, opioid administration, and length of stay: A prospective observational study. PLoS One. 2020;15(4). doi: http://dx.doi.org.ezproxy.fgcu.edu/10.1371/journal.pone.0231476.
Lin CW, Haas M, Maher CG, Machado LA, van Tulder MW. Cost-effectiveness of guideline-endorsed treatments for low back pain: a systematic review. Eur Spine J. 2011;20:1024-1038. https://doi. org/10.1007/s00586-010-1676-3
July 26, 2017. Accessed July 3rd, 2020. https://www.apta.org/news/2017/07/26/study-says-cost-savings-of-physical-therapy-for-lbp-are-significant.
Gellhorn AC, Chan L, Martin B, Friedly J. Management patterns in acute low back pain: the role of physical therapy. Spine (Phila Pa 1976). 2012;37(9):775-782. doi:10.1097/BRS.0b013e3181d79a09